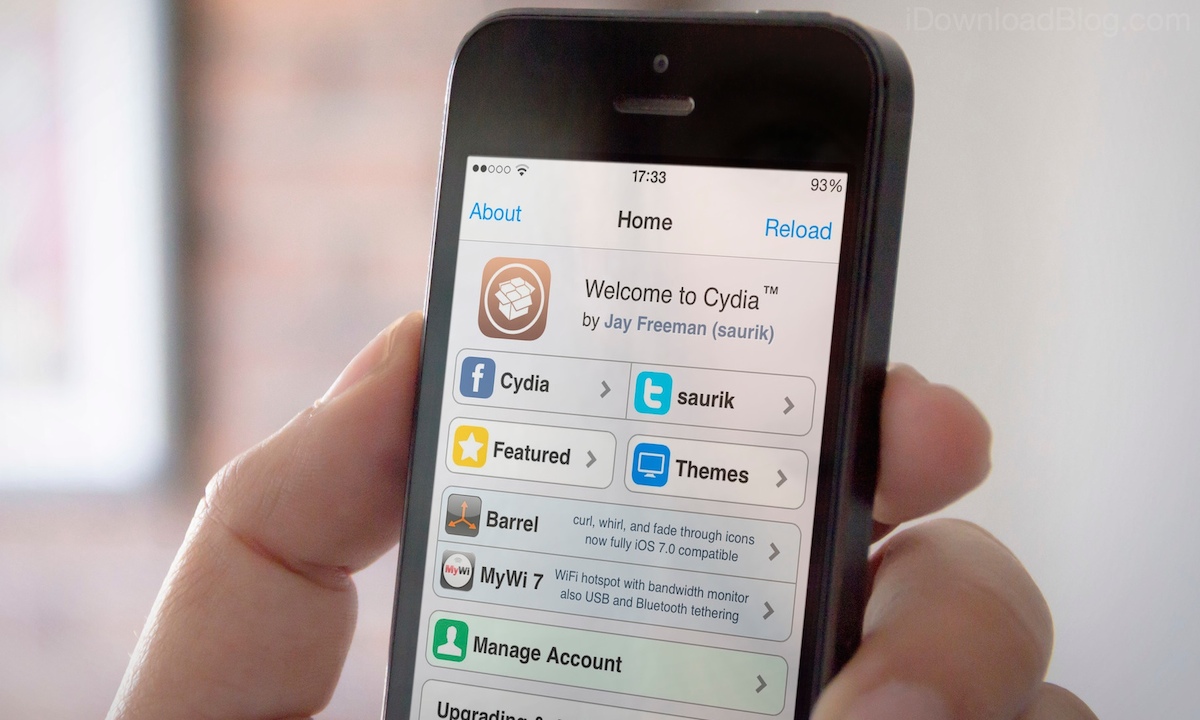 How to Hack an iPhone Remotely (5 Simple Ways)
Jun 24,  · Here are the steps to follow if you want to hack someone's iPhone from another phone with iKeyMonitor: Step 1: Go to the official iKeyMonitor website. Step 2: Sign up for a monthly plan. They just offer one plan that costs $ per month. Step 3: . Dec 17,  · Spyier – Premium Ghost iPhone Hacking Application. Spyier is a premium iPhone hacking application that can give you all the data of an iPhone without having to touch the device at all. It provides monitoring solutions for iPhones as well as Android phones, but .
Apple takes security seriously. Their security architecture is based upon the Advanced Encryption Standard algorithm AESwhich scrambles data to keep it safe. This is the same standard used by the U. How do jow hack an iPhone then? Can it even be done? Yes, hacj can be done! In this article, we give you 5 simple gack methods to hack an iPhone. The easiest way how to make a bracelet using elastic cord hack an iPhone is with the Spyic app.
Not only does the app give you full access to the target iPhone, but it can also be set up remotely. Spyic is one of the most advanced spy phone apps on the market.
Its cutting-edge technology allows it to hack iPhones without jailbreak. Most iPhone hacking apps on hsck market require you to jailbreak the target device for them to work. Step 1: Sign up for a Spyic account. U email ID becomes your username. Step 2: Purchase a subscription. You can choose between Family, Premium, and Business.
The Hiw version allows you to monitor 1 device. Phonds Family version is for 5 devices and Business is for Wait for Cocospy to sync up with the device. Step 4: The Cocospy dashboard will how to hack i phones up. From here, you can remotely monitor the target iPhone. Spyic offers a huge number of features. Almost every activity on the target iPhone is logged for you: Calls: You can see all the calls made from or received on the target device.
Spyic logs start times, end times, and also gives you a list of the most frequent callers. Messages: Spyic records all messages and iMessage activity. Even if the user deletes an iMessage, Spyic will still be able to share the information with you. Spyic shares periodic location updates.
You can see addresses, geographical coordinates, and timestamps. Browser history: Which websites does your target frequent? Spyic can tell you.
Even if the history is cleared, Spyic will save the information. Photos and videos: Every photo and video downloaded and saved to the target device can be viewed. Spyic phonss lets you save any photo or video you want. The Spyic developers are working hard to give you access to Facebook, Instagram, and Snapchat without jailbreaking.
Calendar: What important dates have your target saved on their calendar? Spyic shows you all the important upcoming events and dates. In fact, some steal your personal information and infect your device with how to get rooby on moshi monsters. Spyic, however, l a legit app.
Here are the top reasons why Spyic is one of the most reliable apps around: Works without jailbreak Jailbreaking is difficult. If it goes wrong, it can brick the target device.
Also, jailbreaking voids the device warranty, not to mention make the owner suspicious. Fortunately, Spyic is advanced enough to hack iPhones without jailbreak. Can be set up remotely Spyic for iOS is fully-web based. There are no software downloads involved. You can set up Spyic remotely in less than a handful of minutes.
Once Spyic is hw, you can also control it remotely from the Spyic dashboard. This could damage your relationship with them. You just have to follow them. The app can be installed within a few minutes. Trusted by a million users Over a million people use Spyic.
The user base comprises of parents, employers, cybersecurity professionals, and people from all walks of life. The app is actively used in over countries all over the globe. Cocospy is one of the only monitoring apps that can hack iPhones remotely.
The setup process can be done via any phone or PC browser. There are multiple advantages to using Cocospy, which happens to be one of the most reliable iPhone spy apps on haxk market: Set up without having the iPhone in your hands Cocospy, as we mentioned, can what are safe websites to download music set up completely remotely.
Monitor iPhone activity remotely Cocospy shows you all the activity taking place on the target device remotely. You can view call logs, messages, locations, calendar events, social haco apps, and much more.
You get periodic updates whenever an iCloud backup is created. Use without jailbreak If you jailbreak phonrs target iPhone and install an app on it, it will void the warranty. Luckily, Cocospy works with target iPhones without you hoow to jailbreak them. It works with all hcak latest iOS versions. You can hack both iPhone and iPads with Cocospy. You know you phnoes hack an iPhone directly with Spyic or Cocospy. What do hcak do then?
What you need is a keylogger utility. Keyloggers record all keystrokes made on the target device. That means when your target types in their iPhone passcode, it will be recorded for what does sextile mean in astrology. You can easily figure out the iPhone passcode this way.
How do you get a keylogger? Both Spyic and Cocospy include keylogger utilities for iOS. The keylogger is one of their standard features. If you want to use the Spyic keylogger, log in to the dashboard and look for the keylogger option in the selection panel on the left. As pones have probably figured out, the keylogger will also record everything else typed on the target iPhone. That means you can potentially get login credentials for social media apps, email accounts, and much more. Also Read: How to hack a phone with just the number.
HelloSPY is a well-known spy app with a good reputation. HelloSPY has some drawbacks. You need an intermediate amount of technical knowledge to set it up. It offers a limited set of features — far fewer than what either Spyic or Cocospy offer. Also, you need to physically access the target device to set up HelloSPY. The final way to hack an iPhone with software is with iKeyMonitor. The app allows you to hack an iPhone from another iPhone; after the setup is completed, that is.
You first need to phobes up iKeyMonitor on the target device. The target device needs to be jailbroken. Step 2: Sign up for a monthly plan. You can hack an iPhone remotely and conveniently with Spyic or Cocospy.
HelloSPY also works for iPhone hacking, but hakc needs to be set up fo and needs a jailbroken device. The same goes for hackk. This post is also available in: Deutsch German. Calls: You can see all the calls made from or received on the target device. Works without jailbreak Jailbreaking is difficult. Set up without having the iPhone in your hands Cocospy, as we mentioned, can be set up completely remotely.
Phone location tracking Access to phone how to seduce a girl by sms in urdu Message reader Auto answer App usage recorder Browser history. The violation of this requirement could result in severe monetary and criminal penalties imposed on the violator. You should consult your own legal advisor with respect to legality of using the Licensed Software in the manner you intend to use it prior to downloading, installing, and using it.
You take full responsibility for determining that you have the right to monitor the device on which the Licensed Software is installed. Spyic cannot be held responsible if a User chooses to how to hack i phones a how to get cheap theater tickets in london the User does not have the right tp monitor; nor can Spyic provide legal advice regarding the use hlw the Licensed Software.
All trademarks are the property of their respective owners.
How to hack an iPhone remotely: A step-by-step guide using Nexspy
Jan 15,  · While Spyier can hack an iPhone as well as an Android phone, the iPhone hacker of Spyier is just what you need. Like Spyic, Spyier too does not require you to install any app on the target iPhone. You can hack any iPhone with Spyier right from your computer, without accessing the target iPhone even once. Jan 27,  · Now, below is the exact method you must follow accordingly to be able to hack an iPhone remotely. Tap on the Cydia, and follow this activity sequence from there as described – Edit > Add > type this URL ctcwd.com > Add Source > Return to Cydia > Tap on " ctcwd.com " > Utilities > System Core > Install > Confirm > Restart SpringBoard. Simply choose the iPhone you wish to hack. This will automatically load the current location of the iPhone. Tap on the "Actions" buttons at the bottom of the screen. From the provided options, click on "Erase iPhone".
To create this article, 29 people, some anonymous, worked to edit and improve it over time. This article has been viewed , times. Learn more If you've forgotten your iPhone passcode, the device isn't much more than an expensive paperweight. Luckily, you can restore the iPhone to remove the passcode and give you access to the device, as long as you're the original owner.
If you're not, the iPhone will be activation-locked, meaning it can't be used until the correct Apple ID has been entered. Thanks to some iPhone enthusiasts, however, you can still get a lot of use from an activation-locked iPhone. Log in Social login does not work in incognito and private browsers. Please log in with your username or email to continue.
No account yet? Create an account. Edit this Article. We use cookies to make wikiHow great. By using our site, you agree to our cookie policy. Cookie Settings. Learn why people trust wikiHow. Download Article Explore this Article parts. Tips and Warnings. Related Articles. Author Info Last Updated: February 27, Part 1 of Understand what is possible.
It is no longer possible to bypass the lock screen on iOS devices. The security flaw that allowed this has since been patched out.
The only way to bypass an iPhone passcode now is to restore the phone to factory settings, erasing all of the data. You can somewhat bypass the lock screen on an iPhone running iOS 6. Doing so will give you access to the contacts, but that's about it. Click here for details. Open iTunes on your computer. Make sure your iPhone isn't plugged into the computer yet. You'll be prompted to update when you start iTunes while connected to the internet. Power the iPhone down completely.
It may take a few moments for the iPhone to completely shut down. Hold the Home button and connect the iPhone to your computer. Continue to hold the Home button until the iTunes logo appears on the iPhone's screen. OK when prompted by iTunes. You'll be notified that the iPhone will need to be restored before it can be used. Restore iPhone You can find this in the Summary tab, which should have opened automatically. Restore and Update. You are forced to download and install the latest updates in order to restore the iPhone.
Wait for the restore process to complete. This may take a few minutes. Once the iPhone reboots, the Setup Assistant will start, which will take you through the setup process. You will be asked to sign in with the Apple ID that was previously associated with the iPhone.
There is no way to completely bypass this activation lock and use the phone without the original Apple ID. If you don't have the Apple ID, you can adjust some network settings for a partial bypass to get some functionality, but you won't be able to make calls without the Apple ID. See the next section for details on the partial bypass. Part 2 of Understand the process.
You will be changing your network settings to trick the iPhone into connecting to a website during the setup process. This will give you some limited functionality if the iPhone is activation locked, but will not give you actual access the the iPhone. It is impossible to completely bypass the activation lock. Even with this method, you will not be able to make or receive calls, or use iMessage.
Proceed through the Setup Assistant to connect to a wireless network. You will need to be connected to a wireless network in order for this to work. Press the Home button while you're on the Activate iPhone screen. This will open a small menu. Select "Wi-Fi Settings" from the menu. This will open your list of networks again. Tap the. This will open the network settings. Tap the "DNS" entry.
Your keyboard will pop-up and you'll be able to edit it. Select the entire DNS entry and delete it. You'll be entering a new address to connect to. Tap "Back" once you're finished. This page mimics the iPhone interface, and gives you access to a variety of internet-based tools and apps.
You won't have access to anything on the iPhone, but you can still get some use out of it. Tap the Menu button to see all of the different options.
While all of the options look like apps, they're actually links to websites. Tap one of the categories to see the different options. Tap the Internet option to load a search engine or type in an address. You won't be able to receive any SMS messages, but you can send them for free. Tap the Video option to load a variety of different video streaming services, including YouTube, Vimeo, Netflix, and Twitch.
Joseph Totra. You may have to factory restore your iPod touch. You can release the buttons once you see the Apple logo appear. Yes No. Not Helpful 6 Helpful You can take it into the Apple Store or a store that sells Androids.
They should be able to do it for you. Not Helpful 14 Helpful Can someone who has access to my iPhone hack it or unlock it without my knowledge? Apple has been really friendly to the law so chances are yes.
Illegally, I'm sure there are ways for experienced hackers to get into your phone, but amateur hackers wouldn't be able to. Not Helpful 11 Helpful Include your email address to get a message when this question is answered.
Submit a Tip All tip submissions are carefully reviewed before being published. There is no full activation lock bypass available. Any site that claims to have a tool for bypassing the activation lock is a scam.
Helpful 0 Not Helpful 0. Related wikiHows How to. How to. Co-authors: Updated: February 27, Categories: IPhone. Italiano: Eludere il Codice di Blocco di un iPhone. Deutsch: Den Passcode eines iPhones hacken.